DJI Mavic 2 drone leak confirms Pro and Zoom models
by Pat Wise
in Hi-Tech
— Jul 30, 2018
If DJI was keen on keeping its newest consumer drone under wraps, it has failed utterly. The DJI Mavic 2 will be available in two models - a Zoom model for the masses and a Pro model for professionals.
According to drone news publisher DroningOn, a Facebook user by the name of Isa Turan contacted DJI via the social media platform to ask whether the leak was legitimate or a photoshop gimmick and was told the catalog was printed before the "See the Bigger Picture" event was postponed.
While previous rumors had suggested that we may get a removable gimbal as part of the Mavic 2, we now know that does not appear to be the case, but what we will get is two different versions dubbed the Mavic 2 Pro and Mavic 2 Zoom. DJI canceled a launch event that was supposed to happen on July 18th with radio silence since.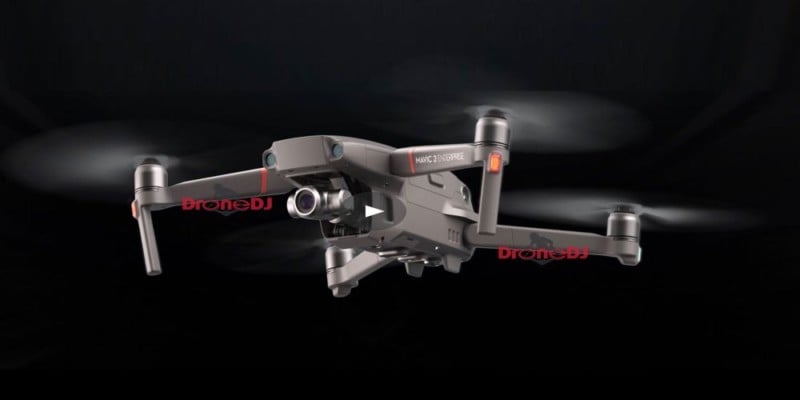 No dates have been shared for the launch of the Mavic 2 line-up, but prices for the Zoom and Pro is expected to start from RM 3,999 - the current price of a Mavic Pro. Other upgrades include a faster top speed of 45 m.p.h., increased battery life of 31 minutes, omnidirectional obstacle detection, and a dolly zoom effect in the Zoom model.
The description from the Argos catalog calls out some other specifications as well, including 1080p video transmission with a transmission distance of up to five miles. Well, that comes from leaked catalogue, but an even more recent leak from the German DJI website has given us our first up close look at the Mavic 2 Enterprise Edition.
Design of the upcoming drones looks to be carry-over from the original Mavic.
Great-grandmother and kids killed in California wildfires
At the Carr Fire in Redding, firefighters are working around the clock to prevent further destruction and loss of life. Authorities had not reopened any evacuated neighbourhoods where fires raged due to safety and ongoing investigations.
Samsung Galaxy Note 9 price leak points to high cost once again
Also of note, the Indonesian flyer shows that customers get a free 32-inch or 40-inch TV with their Galaxy Note 9 purchases. Galaxy Note 8 with 64GB which had launched in India for Rs 67,900 is now available for Rs 55,000 approximately.
Force India asked me to start administration proceedings, says Sergio Perez
I was asked by a couple of members of the team to go ahead and save the team and protect the 400 people who were working there. The Mexican F1 driver is now owed about $4 Million while engine suppliers Mercedes-Benz are allegedly owed about $15 Million.